Create Your Free Account
Create New Account at Brighteon.com. On the sign up page, please enter your complete email address, full name.
Click the "Setup your account" link in your invitation email (once you receive it) to confirm and finalize the creation of your account. Here you can choose a username, password, channel name, and a channel profile photo.
That's it! You now have a Brighteon account and can now start uploading videos.
Uploading Videos
Log into your account and go to your Brighteon Dashboard.
To upload a video, please click the "Upload" button on the dashboard or the "Upload A Video" button found at the upper right of the page.
Once you are at the upload page and ready to begin uploading, drag and drop video files into the gray box area, or click the gray box and navigate to and select the video file found anywhere on your computer.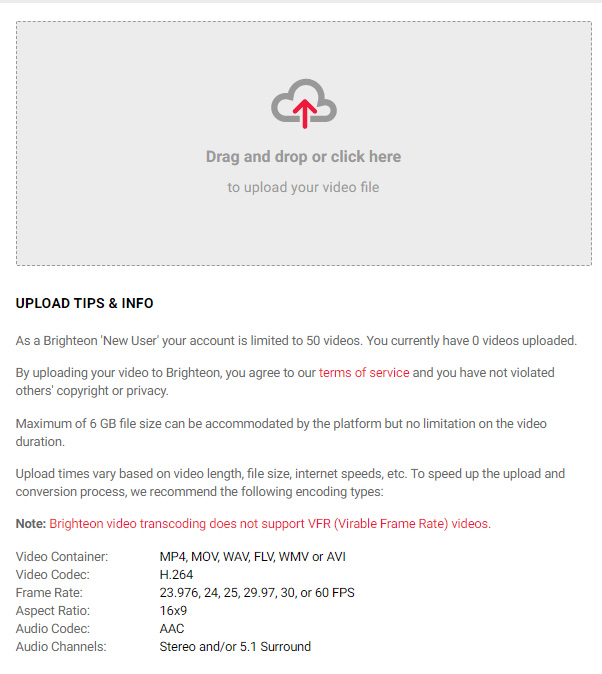 Once a video is chosen, it will start uploading to the Brighteon web servers. Depending on the file size of your video and your internet connection speed, the upload process make take several minutes. Please do not navigate away or close this page in your browser or the upload process will not complete. The status bar near the top of the page will display how much of your video has uploaded.
As the file is uploading, you can give it a title, description, keywords, and thumbnail. These will be helpful for viewers to find your video when searching.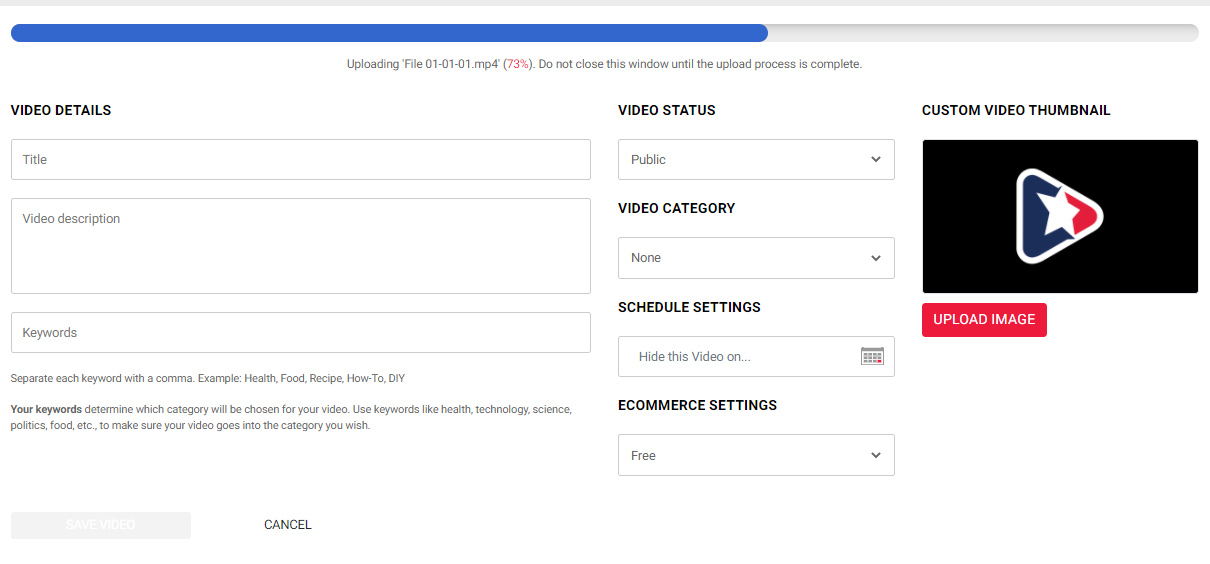 After your video uploads, it's status will first be listed a "processing." Processing your video might take several minutes (depending on the file size and duration of your video). Once fully processed, your video's status will change from "Processing" to "Under Review." Once this happens, our review staff will the be alerted.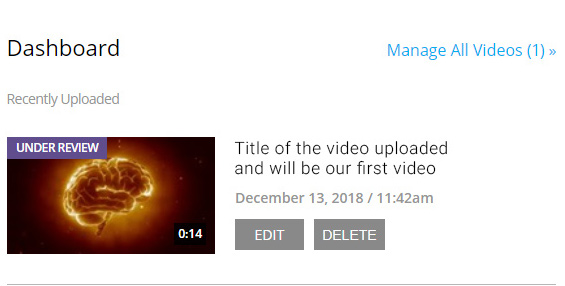 Once our review staff has reviewed and approved your video, it will go live on Brighteon.com (unless you provided a scheduled time for the video to go live)
Embedding Videos
Click here for details instructions for embedding a video on your site.